A whole host of Newcastle United fans are delighted on Twitter to read Jonjo Shelvey's latest comments.
Under former manager Steve Bruce, Shelvey was one of the players to praise the manager and his training methods, much to the confusion of some people given how many days off the squad were reportedly handed.
Now though, under Eddie Howe, Shelvey has revealed that he's going to sleep at 8pm most nights because of the intensity of these new sessions, even when Howe hasn't been at the training ground. The midfielder revealed to Andy Sixsmith what it's truly been like under the new manager.
Will Newcastle survive this season?
Yes!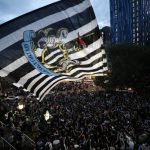 No!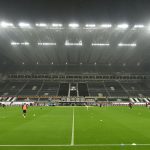 A lot of Newcastle fans are buzzing on Twitter to read Shelvey's comments.
What have these Newcastle United fans been saying about Jonjo Shelvey's comments?
"Given that he often talked up Bruce too this is damning from Shelvey about our old manager. 5% improvement in fitness in two weeks, mid-season is absolutely huge."
"This is exactly what I've been wanting to hear!"
"Seems they really enjoy working with EH which is a huge positive! Get that first win and kick on. I believe we can stay up"
"Another player slating Steve Bruce and his methods"
"Oh look, another dig at Bruce by one of the actual players. But what do we as fans know? Steve Agnew said we were out of order."
"Just delighted to see he's back after he was missing from the training footage. Going to be huge if Eddie can get this out of him consistently."
"think i now love jonjo shelvey eddie howe is a miracle worker"
The Magpies will need Shelvey to be at his absolute best, alongside the entire squad, if they are going to avoid relegation this season as they're now the only club yet to win in the Premier League, so hopefully this is a sign of the squad heading in the right direction.
In other news: 'Ideal for what Eddie Howe will want' – Journalist drops behind-scenes claim on 23 y/o NUFC ace