Newcastle United fans have been reacting to the actions of former owner Mike Ashley following comments that have emerged about the club's finances.
Even though the Ashley era at the club was brought to an end back in October when the sale of the club was confirmed, there are still some reminders of that time hanging around at the club, arguably most notably the advertising for Ashley's Sports Direct retailers that have been in place for some years.
Speaking in a recent interview with Football Insider, football finance expert Kieran Maguire spoke about the income that the club could receive from new sponsorship deals as part of connections that the new owners will have, as well as the need to wash away as much of the previous era as they could: "I think the static advertising isn't worth a huge amount. But the perimeter advertising, the LED products and so on, can be quite lucrative. Anything that reminds Newcastle fans of Mike Ashley would be best to removed as quickly as possible because we have entered a new era."
His comments were relayed by local newspaper The Chronicle, who then posted on social media with a note that the club only received a reported £157k a year from Sports Direct, the reminder of which, especially when compared to how much they could have made all these years, really caused a frenzy amongst the Newcastle United fans:
"Disgraceful from MA but it plays to PIF advantage as it can now be turned into a proper income source and boost the spending power for transfers."
"Scandalous that"
"That's criminal that is"
"Totally unacceptable this. Literally millions of pounds worth of potential revenue that was completely untapped so Ashley could get his, essentially free, advertisement. It's no wonder the owners had to put 30m into the club just to getting it running correctly again."
"That's why @premierleague
teams are worried!! We have been none productive for years…."
Do you think there were positives from Mike Ashley's reign?
No, not a single one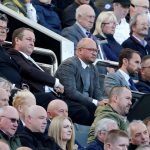 Yes, there have been a few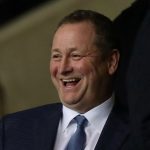 It certainly does come across as a kick in the teeth for Newcastle fans to think how much opportunity for increased income and investment has been missed over the years, but hopefully if they are able to achieve the greatness that the owners have spoken about, then they'll quickly be able to forget what happened in the past.
In other news: 'Eddie Howe's job could be in trouble at that point' – TalkSport pundit drops NUFC claim