Newcastle United fans have been reacting to footage that has emerged from their defeat to Chelsea at the weekend.
Newcastle continued their poor start to the season against the European champions this past weekend, losing 3-0 at home to Thomas Tuchel's men, with further results meaning that they now sit six points adrift from safety and without a win to their name in the league.
The team have conceded 23 goals so far this season – with only bottom-placed Norwich City conceding more – and it's not hard to see why when you look at some of the things they've been doing in games.
Footage was shared from the Chelsea match that showed a number of United players standing still and not trying to put much of an effort in when it came to tackling or closing down their opposite number. This was then relayed by @NUFC360 for fans to react to, and it's fair to say that they were not impressed with what they saw:
"Pathetic defense. Yet again. No press. No pressure. Just letting oppositions do what they like !"
"If ever a highlight summed up the weekend's performance"
"And it was at this exact moment I decided I'd seen enough. Dear me"
"Shameful…"
"Pathetic! Even at Sunday league level."
"He could have stood there for 90 minutes and no one would have pressed him, how embarrassing!"
Will Newcastle United win the Premier League in the next ten years?
Yes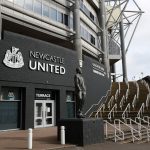 No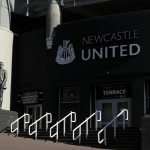 Let's hope that the next manager that they bring in, whoever it might be, puts more effort into coaching defending than they seem to be doing right now.
In other news: 'Looking like a right duffer' – Malcolm MacDonald blasts 'shocking' Newcastle ace