A number of Newcastle United fans have reacted positively to the idea that Eddie Howe would be a great candidate as the club's next manager.  
In the past week, it looked extremely likely that former Arsenal boss Unai Emery would be taking on the head role with the Magpies. However, recent developments have suggested that move may now be off the cards.
Indeed, as reported on Twitter by Spanish football writer Guillem Balague, the current Villarreal manager will supposedly now reject Newcastle's offer.
Is Eddie Howe more suitable for NUFC than Unai Emery?
Yes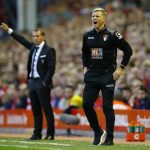 No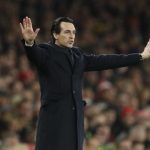 In light of this, journalist Mark Douglas explained that he felt Howe was a great backup option, and that everyone he had spoken to had said the ex-Bournemouth man was a 'very impressive' coach.
It seems that there are a fair few Magpies supporters who feel a similar way.
Here's what these Newcastle fans had to say…
"I'm very much with you Mark – I think his criticism is harsh. It's not a dig at our fanbase but I wish we'd give people the opportunity to prove themselves."
"Suspect people have been dazzled by the bigger names, so anything less is an immediate no. We'd have snapped your hand off it was Howe at the start of the season."
"I'd take Howe all day, he done an amazing job at Bournemouth."
"I don't get it either. Eddie Howe is a brilliant young coach who gets his team playing exciting front foot football. I think we would be very lucky to have him and the players would love playing under a coach like him after a few years of BruceBall."
"If Howe wants the job and Emery dosnt then it's a no brainer. Howe all the way."
While Howe may not have the same European pedigree as Emery – after all, the Spaniard has won four Europa League trophies – he does still have an impressive record within English football.
Indeed, during his time with Bournemouth, the Englishman took the Cherries from 91st in the Football League all the way up into the Premier League, managing a highest-placed finish of ninth.
Howe may not be the most glamourous option, but his skills could be suitable for the job Newcastle need doing right now.