TalkSport pundit Tony Cascarino believes that Brendan Rodgers would 'jump' at the opportunity to manage Manchester United.
Following some bad results of late at Old Trafford, Ole Gunnar Solskjaer finds himself with some doubters when it comes to his position at the club, with some reports coming out to suggest that some players aren't too happy with how things are going either.
And although noted journalist Fabrizio Romano has claimed that things appear to be going well behind the scenes at the club, noting that there has been no contact between the board and other managers and that Solskjaer is "still supported by main part of board members", the possibility of change coming if results don't pick up soon should not be ruled out.
And if change does happen, then Cascarino believes that the Leicester City boss would put his name forward to replace him. As heard on the TalkSport Daily podcast (6:56), Cascarino felt that because of the 'attraction' to work at a much bigger club than the Foxes, that the 48-year-old Rodgers would be tempted to make the move despite the work that the club have done recently:
"Leicester is not a job of the quality of Manchester United as much as they've been an incredible football club and done brilliant things and got a great squad, the attraction of Manchester United is way superior for any manager. That opportunity is a once in a lifetime for Brendan… Brendan I think would jump at it."
TIF Thoughts on Tony Cascarino's comments about Brendan Rodgers and Manchester United
Would you want to see Rodgers replace Solskjaer?
Yes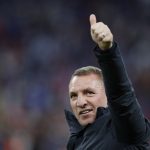 No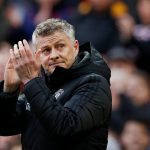 It should be noted that in the past Rodgers has stated that he doesn't see himself moving any time soon, stating after their recent victory over the Red Devils that  "I've got a contract until 2025. I absolutely love being here. For me, as long as they don't want to move me, I'm very happy here."
So it might take something substantial for Manchester United to be able to tempt him away from the King Power Stadium, but even if Rodgers was willing to move, he just doesn't fit the calibre of what Manchester United need right now.
Rodgers is someone that for the most part is a 'nearly man' when it comes to his time in England. Whilst there was the FA Cup victory with Leicester City, the successive failures when it comes to qualifying for the Champions League with the Foxes as well as his shortcoming when it came to the title chase with Liverpool in 2014 can't be ignored.
And that's not what Manchester United need right now, they need someone to take them over the top and give them that final boost when it comes to winning a trophy or mounting a serious title challenge, and the majority of Rodgers' CV in England indicates that he just isn't the man to do that.
In other news: 'From what I'm told' – Fabrizio Romano reveals emerging Man United 'reports' are 'not correct'