Former professional footballer Carlton Palmer is puzzled by Mason Greenwood's decision not to be a part of the England senior team for the matches against Albania and San Marino, believing the opportunity would have only helped him become a better player. 
The 20-year-old has featured for the Three Lions at under 17, under 18, under 21 level and also has one cap for the senior side, making his debut against Iceland in September 2020.
Has Mason Greenwood impressed so far this season?
Yes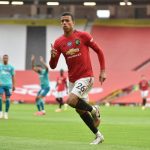 No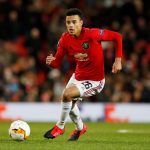 Alongside Greenwood, Chelsea's Callum Hudson-Odoi also turned down the opportunity to play for the U21s after being left out of the senior squad according to Gareth Southgate and Palmer is puzzled by the decisions.
"I'm puzzled, I'm puzzled by Mason, I'm puzzled by Hudson-Odoi, Hudson's been picked for the U21s and saying he doesn't want to be included. So, what's Callum saying that if he was picked for the full international side then he would go along but he's too good to play for the U21s?
"Listen, I don't understand Mason Greenwood, you get a chance to go and play with the best crop of players, train with the best crop of players that are in the country or in the world, you're only going to improve as a player, right? So that is nonsense for me, you go and play. That's only going to enhance your chance of becoming more of a regular in the first team at your club, because you're going to become a better player, it's just nonsense, I would never ever turn down the chance of playing for my country," Palmer told This is Futbol.
Speaking on Mason Greenwood, England manager Gareth Southgate told Sky Sports: "John McDermott [Football Association technical director] and myself went to United and had a good chat with Mason and his family and we agreed we would park this until next year basically. We would leave the autumn games. 
"It's not that he doesn't want to be with us. We totally understand the situation. Myself and John in particular, Steve Holland [England assistant coach] through his time coaching with lots of young players…we understand this journey they are going on."
Greenwood has been a first-team regular this season for Manchester United, making 14 appearances in all competitions and scoring four goals, which has seen him take his overall tally to 119 matches for the Red Devils senior team where he has scored 33 goals and registered eleven assists.