Former Premier League forward Dean Windass expects Pep Guardiola to leave Manchester City at the end of the season if they fail to win the title.
Guardiola has proven to be an inspired appointment by City, winning three league titles since his arrival back in 2016.
He has also won the Carabao Cup on four successive occasions, a truly impressive feat.
Will Pep leave City at the end of the season?
Yes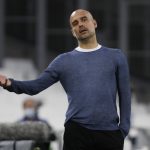 No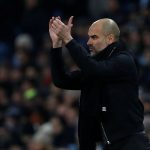 The Spaniard has a contract until 2023, but if City are unable to successfully defend their Premier League crown, which they stole back from Liverpool last season, Windass would not be surprised to see him leave before the end of his current deal.
"I think if they don't win the Premier League this season, he'll leave," the ex-Hull City striker said to TIF. "I think he'll step down, you know, I've taken this club as far as I can take it. He'll probably want a break from football."
Guardiola will be desperate to win the Champions League, the one trophy that has eluded him during his City tenure, before he departs the Etihad.
But with the former Bayern Munich and Barcelona boss recently admitting he cannot see himself being at City long enough to manage another 200 Premier League games, time may be running out.