Former Liverpool captain Steven Gerrard this week swapped Rangers for Aston Villa as he took the next step in his still relatively short managerial career.
Replacing Dean Smith is only the legendary midfielder's second senior managerial job. He stopped Celtic's ten-in-a-row charge, winning the league at a canter, not losing a single game in the process – an achievement the Gers supporters won't be forgetting in a hurry.
Should Gerrard succeed Klopp as Liverpool's next manager?
Yes!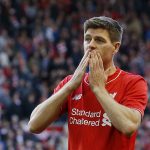 No!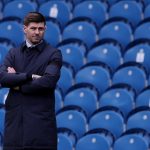 Despite only signing the contract days ago, The Transfer Window podcast with Ian McGarry and Duncan Castles are already speculating about his future post Aston Villa.
It is widely believed he could replace Jurgen Klopp at Liverpool in 2024, with The Transfer Window Podcast's McGarry revealing: "We also understand and this is significant that in the contract, which he has signed with Villa which runs to 2025, there is a break in that contract in the summer of 2024. Not coincidentally, the time when Klopp is expected to leave Anfield. There will also be a defined compensation… Liverpool know exactly how much they have to pay to trigger that clause. And it'll be no more than around 5 million."
It'll come as no shock to anyone that 'Mr Liverpool' Steven Gerrard has his eyes set on the top job at Liverpool one day. The podcast was full of praise for the former Liverpool Captain for how he is going about his business, telling the podcast: "Gerrard for his own personal professional pride, does not want to move direct to Liverpool, having had no primary experience in management, he does not want to be seen as someone who is relying on his playing career as his credential to get that job, nor the patronage of the club he spent almost his entire career at."
While there would perhaps be nothing more poetic than to see Gerrard back in the Anfield dugout, he has a long way to go to prove his credentials. As it stands Liverpool are one of the biggest clubs in world football, with ambitions of winning both the Premier League and Champions League each season. That's a lot of responsibility for someone with no major experience managing in the Champions League.
It'll be a mammoth task for anyone to replace Klopp, but who better to do that and keep the same feeling and standards around the club than someone who has been a major part of it?
The potential of Gerrard to Liverpool is a story that will always get traction, but he's just started a new job. It's a bit disrespectful to Aston Villa to talk about him leaving just days after joining!