Football finance expert Kieran Maguire has given his thoughts on the news surrounding Andrea Radrizzani at Leeds United and 49ers Enterprises.
It was recently announced that 49ers Enterprises had increased their ownership share in the Elland Road outfit to 44% as they continue their investment in the club, having initially taken an interest in them in 2018 when they bought a minority share.
Radrizzani is someone that has been noted for his frugal approach in recent years, saying following Leeds' promotion to the Premier League in 2020: "For sure we can invest more. But I think we need to be sensitive how to go because it's not always guaranteed that money brings results."
And speaking on the latest edition of The Price Of Football podcast, Maguire hinted at what a move like this could possibly mean for a club like Leeds United as well as current majority owner Radrizzani and his tenure at the club moving forward:
"I think it's a vote of confidence in the club. Radrizzani, the Leeds majority share-owner, he's not given any indication that he is planning to sell the club to the 49ers at a later date. But certainly, they are in a very strong position should he choose to do so.
"Leeds have spoken about expanding Elland Road to 50, 55, 60,000 capacity – that is going to cost money. I don't think Radrizzani has those resources himself, whereas the 49ers are more likely to be able to tap into American markets for that.
"So you can see the logic of what they've done. And they feel that Leeds, as a club – and we all know where Leeds are in the pecking order – is perhaps not generating enough commercial income given the size of the club and given the potential of the club."
TIF Thoughts on Kieran Maguire's comments about Andrea Radrizzani and Leeds United…
Do you think Radrizzani has done a good job?
Yes, he has been brilliant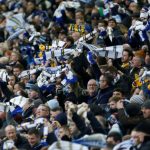 No, he could have been better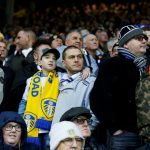 It certainly does come across as something that could be beneficial for Leeds United moving forward. If you take a look at their net worth, Radrizzani was reported in 2020 to be worth £450m, whereas the York family, who own 90% of the 49ers are worth a reported $4bn (£3bn).
So when it comes to being able to invest, it's clear to see who is more likely to be able to do so going forward, amid current projects such as the stadium expansion. And given how 49ers Enterprises have slowly been creeping up in terms of the percentage owned in the club, it does seem inevitable that the club will move into their hands officially at some point in the future.
And hopefully, with that will come the investment and improvement that Maguire is hinting about, because the club have made their ambitions clear in the past, and it seems like they might only be able to achieve it once 49ers Enterprises have taken full control.
In other news: 'No-brainer' – Many Leeds fans beg Bielsa to play 22 y/o who's 'head and shoulders' above star