Leeds United correspondent Phil Hay has revealed that 49ers Enterprises have increased their stake in Leeds United to 44 per cent.
The group, which is the investment arm of NFL franchise the San Francisco 49ers, initially bought a 15 per cent stake in the Yorkshire outfit in 2018 and have steadily increased their shareholding ever since, most recently increasing their investment and control in January. It means that Andrea Radrizzani's Aser Ventures group, who bought into Leeds in January 2017 before buying 100 per cent of the club in summer that year, have seen their share drop to 56 per cent of the club.
Chief Executive Angus Kinnear expressed: "We are delighted to see Aser Ventures strengthen their partnership with 49ers Enterprises who have clearly been impressed by the quality of the project.
"Aser Ventures and chairman Andrea Radrizzani remain unequivocally committed to the club, whilst all those involved with the 49ers are actively working with our management team on a daily basis to help to drive us forward, putting us in a strong position to achieve our goals in the coming years."
Will Leeds United finish in the top ten of the Premier League this season?
Yes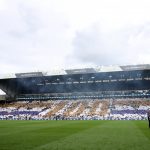 No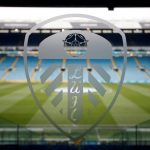 What did these Leeds fans make of Phil Hay's ownership update?
"Does it mean we can buy players we desperately need"
"Should of made it 49% sounds better"
"So disappointed, 5% more would of been perfect.."
"Buy a midfielder then"
"I for one welcome our gun-toting overlords & their continued investment in the rise of little old Leeds United"
"It's the 49ers investment arm that is made up of investors not the 49ers themselves. Think this is vital that people are forgetting"
"To be fair, I think its great for the club. Radz has done a great job and selling shares to someone he believes can help us move to the next level. The Lowy and 49ers family are worth around 10-15 billion in total so they can invest in the team / renovate the stadium. No brainer!"
"Seems inevitable a full blown take over will happen."
"Inching ever closer to that inevitable takeover ….."
Marcelo Bielsa's side currently sit 17th in the Premier League and will be looking to claim a second successive victory when they take on Leicester City at Elland Road on Sunday afternoon after winning 1-2 at Carrow Road last Sunday against bottom of the league Norwich City.
Elsewhere, Leeds fans have hailed Gareth Southgate Kalvin Phillips comments…