A whole host of Leeds United fans reacted furiously on Twitter following footage to emerge of Raphinha while playing for Brazil.
The Leeds winger earned his first cap for the Brazilian national side earlier this season, notching two goals and two assists in five appearances, highlighting how big of a talent he is, while against Argentina, he kept players such as Gabriel Jesus and Philippe Coutinho out of the starting lineup.
Is Raphinha worth more than £60 million
Yes!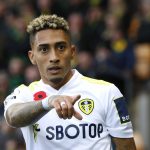 No!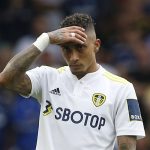 While it is great for Leeds to see their winger called up to represent Brazil, there is always a risk that he may pick up an injury while on international duty, especially when he plays against such a big rival, and he luckily managed to avoid serious injury when Nicolas Otamendi landed an elbow to Raphinha's face.
A lot of Leeds fans aren't happy on Twitter to see this Raphinha footage.
What have these Leeds fans been saying?
"Blatant elbow in the face."
"Typical Argentina they can't beat him so play dirty & get away with it by the ref he best not arrive back injured because of it"
"Please don't touch him"
"Should be a red and banned from the sport."
"Insane!! No VAR?"
"How is this not even a booking Horrible elbow on Raphinha from Otamendi"
"I'm literally only watching this game to make sure he doesn't get injured"
"That's dirty !!!!"
Raphinha has been pictured on a plane from Brazil flying back to England and does not appear to be scathed by the challenge, which will be of huge relief to Leeds fans and Marcelo Bielsa, as losing their top scorer would be an almighty blow.
In other news: 'That will destroy Leeds' – Lots of LUFC fans furious as 'joke' claim emerges