Former Leeds United midfielder Carlton Palmer is not pleased with recent comments made by Raphinha's agent, Deco.
The ex-Chelsea and Barcelona star, who now represents Raphinha, revealed to Globo last month that Liverpool like the player and that many clubs are interested in him.
Raphinha has impressed this season, scoring five goals in 10 Premier League outings, making it no surprise that other teams are keen on signing the 24-year-old.
Will Raphinha leave Leeds for Liverpool?
Yes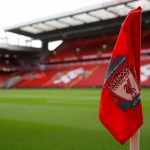 No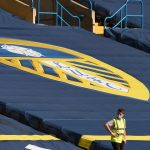 Palmer, however, does not agree with agents coming out and making comments like Deco has and believes there is a time and a place to discuss transfer-related matters.
"I'm not a fan of agents. I never have been," the retired England international said to TIF in response to Deco's comments. "I think a lot of them, a good majority of them, haven't got the best interests of the players. All they're bothered about now is moving the player on because they can earn a lot of money out of it.
"There's a right time and a wrong time for comments to be made and I don't believe at any time a comment should come from an agent. It should come from the player and only should a comment come from the agent if the player instigates to his agent to make a statement on his behalf."
You would suspect that if Raphinha keeps performing the way he has been, there will be more of this.
With Leeds just three points above the relegation zone, though, this is a distraction that Marcelo Bielsa and his side really do not need right now.