Lots of Fulham fans have been left fuming at an update that has come out surrounding the future of youngster Fabio Carvalho.
The 19-year-old midfielder had shown promise when it came to being part of the Fulham side this season, managing to bag three goals in his five Championship appearances before suffering an injury that kept him out of the side for some time.
This was after showing promise last season as well, scoring 11 goals in 15 appearances in all competitions for the U23 side whilst also breaking through to the senior side and scoring a goal in the Premier League.
However, it looks as if his time at the club could be about to come to an end, with journalist Tom Barclay reporting that he has turned down a 'sizeable contract offer' from the club – news which left plenty of fans enraged when they saw it come across their Twitter feeds:
"This is peak Tony Khan"
"No more game time please. Off to the U18's bench to keep the end of it warm."
"Disappointed with him tbh. Thought he was smarter than that"
"If this is true he needs to be left out not sent to u23 or u18 sent to train at Balham common where he was found.
Kick in the
teeth
to the club that made him and the youth coaches at Balham that got him in at fulham."
"There genuinely is no point having an academy is there? Dembele, Elliot, Roberts, and Carvalho now. Project Fulham B team, let's go."
"Good riddance, hope his career goes down the toilet! youngsters never learn. Should look at what happened to sess….."
"Really disappointing. First team football with manager who believes in him.
Seems similar situation to Patrick Roberts"
Will Fulham get automatic promotion this season?
Yes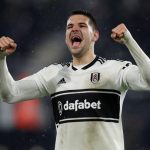 No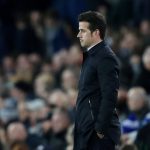 With a number of clubs showing an interest in picking him up next summer when his contract expires, this puts Fulham in a rather difficult position when it comes to what they do with him in January.
In other news: "Can't get my head around that" – Exclusive: Pundit reacts to big issue for "some Villa fans"