TalkSport pundit and former Crystal Palace owner Simon Jordan has given his thoughts on the club and their plans to expand part of Selhurst Park.
Having established themselves as a prominent member of the Premier League, with the Eagles now in their 9th consecutive season in the top flight, the club have been looking to take steps forward in order to make themselves a bigger name and update their facilities.
One of the proposed changes has been to the main stand at Selhurst Park, giving it a more modern look as well as expanding the capacity. However, those plans have recently been put on hold as complications have arisen over the purchase of houses that would need to be knocked down in order for it to happen.
Speaking on the matter during a Q&A for TalkSport (5:09), Jordan gave his view on the plans at his former club, but expressed his doubts over whether or not the club would be able to do it, noting how difficult it was for him to make similar changes during his time at the club:
"This is a song that's been sung many times, obviously Steve Parish and his gang want to whistle a tune and get everyone to hum it. But the bottom line is, that to develop a stand at Selhurst Park is nigh on impossible. And the idea that's been floated for some time to keep fans at bay when they're asking questions about where the money goes, and 'Why are we not generating so much revenue in the football club to buy extra players?' Well, we're going to build a new stand.
"I tried for 10 years to get the various planning concessions with the various parts of the stadium, whether it's Park Road, or other parts that need to have all big swaths of houses bought under compulsory purchase orders and all kinds of stuff… I doubt that there will be a new stand built."
TIF Thoughts on Simon Jordan's comments about Crystal Palace
Have you been impressed with Crystal Palace so far this season?
Yes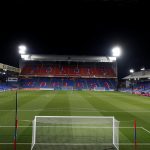 No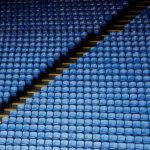 The news about the development, whilst obviously disappointing when it comes to taking the club forward and making the club look bigger, shouldn't really be seen as a total disaster if it doesn't go through, at least from a financial standpoint.
According to The Guardian and the club's accounts from the 2017-18 season, matchday income generated a tiny amount compared to what the club get in terms of Premier League TV revenue, £11m compared to £121m. And whilst the proposed expansion would add a reported extra 8,000 fans into it on matchday, taking it from 26,000 to 34,000, in the grand scheme of things that won't make much of a difference compared to what simply staying in the Premier League would bring.
So that money for the new stand might be better off going into the playing squad to make sure that they can stay in the league rather than looking to bring in money simply through added attendance.
In other news: 'He has been a real game-changer' – Dan Cook reacts to potential 'sizeable blow' for CPFC