Bournemouth fans have been reacting to news surrounding some of the club's games over the Christmas period.
Scott Parker's men have got off to a fantastic start to their Championship campaign, as they currently sit top of the table with an unbeaten record and with an impressive nine-point gap to the team in third place, giving themselves a decent cushion when it comes to their promotion charge in the second half of the season.
However, before they get to the second half, they must get through the always tricky and potentially dangerous Christmas schedule, which has received a couple of changes to it.
The club announced that a total of four of their matches have had to be moved, two of which are for broadcasting purposes, whilst the other two have to move to accommodate the new televised games, with the headline-grabber being their trip to Middlesbrough on 18th December now kicking off at 12.30pm.
This news was not greeted with much merriment with the fans when it was relayed to them by the club's Twitter account:
"12.30pm to Middlesbrough shocking"
"Yh kickoff at 12:30 against Middlesbrough the furthest trip in the league.. destroying it for the fans"
"This is very poor!"
"12.30 KO at Boro is a disgrace"
"Boro away now at 12:30? I swear @SkyFootball
do it on purpose."
Will Bournemouth get promoted this year?
Yes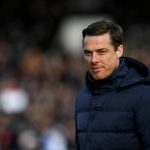 No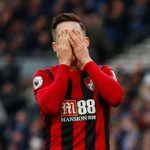 It's part of the price that the team has to pay for being so successful, but you do have to question the wisdom of making fans make the long trip to Teesside for a lunchtime kick-off. Hopefully, the Cherries will be able to put in a performance that softens the blow.
In other news: 'Rudeness of the highest order', 'Pure filth' – Many Bournemouth fans wowed by 'outrageous' footage