Many football fans have been reacting to an incident involving West Bromwich Albion forward Callum Robinson on international duty.
The Republic of Ireland held Portugal to a 0-0 draw last night in Dublin in a result that doesn't really mean much to the Irish but will have huge ramifications for Portugal as it leaves them level on points with Serbia, who they face in the final group game with World Cup qualification at stake.
Robinson was awarded Man of the Match for his efforts last night, but one incident during the game has got a lot of football fans talking, and not in a good way, about the 26-year-old.
Late in the second half, he was chasing down Pepe in the corner of the pitch when he was caught by a flailing arm of the Portuguese defender, which resulted in a second yellow card and a dismissal for Pepe.
The incident was commented on by plenty of fans on social media, with many of them not too happy with the way that Robinson dealt with the matter:
"Shouldn't be fending off like that but that's really embarrassing from Robinson. Drama queen, pick any point to freeze in the replay and it's just cringe-worthy."
"Who said Callum Robinson is a cheat? Oh, I did, poor from him"
"Callum Robinson really made a meal of that"
"Callum Robinson that is appalling"
"Callum Robinson should be embarrassed at his reaction though, that's horrendous from him"
Did Robinson overexaggerate in this incident?
Yes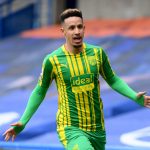 No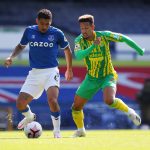 Which is perhaps a little bit understandable, whilst there was contact between him and Pepe, it certainly did look like a rather exaggerated fall to the ground from the Baggies forward.
In other news: 'From what I gather' – Joseph Masi slams WBA figure who 'won't talk'