Joseph Masi has been speaking on the Baggies Broadcast podcast about how the people high up at West Brom never speak out or to him personally.
Many West Brom fans may have been left frustrated over the summer by the club failing to sign anyone for a transfer fee, with new manager Valerien Ismael having to rely on loan and free-agent signings, despite just being relegated from the Premier League, so the club should've had parachute payments to utilise.
Should West Brom sack Ismael?
Yes!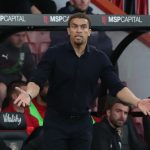 No!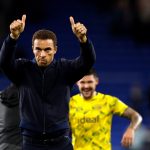 This could potentially be down to the fact that owner Lai Guochuan wishes to sell the club, according to The Athletic, and is absent from the majority of games.
Meanwhile, chief executive Xu Ke (Ken), a 'long-standing business associate' of Guochuan, according to the club website, was only appointed as a 'special advisor' in 2016, so his rise up in the club has been meteoric, especially given his lack of experience within the game – which may not fill the fans with confidence.
Masi also slammed the role of adviser Ron Gourlay, who is supposed to help oversee transfers, so a lot of anger about incomings over the summer should have potentially been directed at this man.
"So we've got a CEO in Ken who won't talk to me, like at least Mark Jenkins would have spoken to me – we don't get anything from Ken. Ron Gourlay won't talk to me – consultant to the board, was at Chelsea, apparently advising on transfers and other bits and bobs. Obviously, Ken's very young, does need some guidance, there's no technical director.
"He's only a consultant, like he's not a full-time West Brom employee, but would still love to talk to him but from what I gather, won't talk to me."
TIF Thoughts on West Brom and the ownership…
Having people on the board in just advisory roles does not feel very convincing, nor is having an owner that doesn't have a total understanding of how to run a football club but is instead just grasping at straws to keep the club ticking along until he can sell it.
Considering the local press such as Masi are at every game and press conferences covering the club, the least they can do is to be more open with people in the media who are just out to cover West Brom and not catch them out, which could certainly help their image amongst fans.
In other news: 'Madness' – Lots of West Brom fans react as 'brutal' news emerges