Football finance expert Kieran Maguire has given his thoughts on the situation at Derby County following news regarding the Rams and the EFL.
It was announced this week that Derby's appeal against their 12-point deduction from the EFL has been adjourned, with no date set for the new hearing.
The club was initially handed the punishment after they entered administration, but things are looking even worse for them, as the club are also in the process of taking on a further nine-point penalty from the EFL over further financial issues.
And speaking on the latest edition of The Price Of Football podcast, Maguire offered a possible reason as to why the adjournment took place to begin with, before explaining what sort of impact it could have on the club long-term when it comes to a potential new owner.
He said: "My understanding from doing a bit of ferreting and talking to [journalists], was that originally, what the administrators and the EFL wanted to do is to effectively bundle together all of the points deductions. Because it's absolutely critical – if you want to buy a football club, the first thing you want to know is a) What am I getting? and b) How much money is the club going to be generating?
"Now, on a 12-point penalty, Derby County, they've got a chance of avoiding relegation; 21 points, I think we can say it drops to pretty close to zero. And therefore that would impact upon what a prospective owner is willing to pay. Would you be happy paying £60m-plus for a club in League One? Probably not."
TIF Thoughts on Kieran Maguire's comments about Derby County…
Will this end Derby's survival hopes?
Yes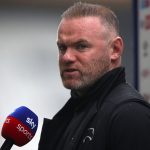 No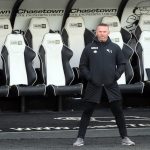 There are supposedly a number of parties taking an interest in buying the club, with recent reports highlighting US businessman Chris Kirchner, as well as former Rangers shareholders Sandy and James Easdale as potential bidders, but as Maguire hints at, this level of uncertainty can't be good for any potential buyer of the club.
Whilst Derby's future might look bleak right now as they sit nine points from safety, a potential reprieve from the 12-point penalty (if their appeal was successful) might offer them a better future, but right now, anyone looking to buy the club might think twice about investing if they don't know whether they're getting a League One or a Championship club.
And if they get relegated, what is to say that anyone would still want to invest in them if they have dropped down a division already, knowing that they'd have to invest in getting them back up another division to start with? It certainly does look bleak for the Rams moving forward whichever way you look at it.
In other news: 'Happy days', 'Excellent' – Many Derby fans buzz as Sky Sports reporter shares 'good news'