Derby County fans have been reacting to claims surrounding club captain Tom Lawrence and his future at the club.
The Rams are certainly going through a rough patch at the moment following their most recent points deduction from the EFL. The deduction means that they are now 18 points adrift at the bottom of the Championship table, with relegation to League One looking a near certainty.
With that drop looming over them, the club appear to be making moves in preparation for what the club will look like in the third tier.
According to a report in The Daily Mail, one such change could be the exit of club captain Lawrence, with suggestions that Wayne Rooney's men are willing to let him leave for free in January as they look to offload his reported £37,000-per-week wages.
The news was relayed on social media for fans to react to, and it generated a lot of interesting responses from Derby fans, many of whom seemed rather annoyed that he was being paid so much:
"If £37k per week is right, he's been paid c£4m since that infamous incident in Quarndon. Let that sink in. Similarly, if the only reason for not sacking him was to protect his value, that's failed spectacularly too. Another hideously flawed decision. The Morris era in a nutshell"
"If he is on 37k a week get rid! Doesn't do enough at all. Meant to be our creative player doesn't score or assist."
"I'm making absolutely no dig at Tom Lawrence here, but if the reported wage is true, it is ridiculous. We shouldn't be paying anyone that amount of money per week. Keogh was on similar. As were others I assume. It's not sustainable. As we have shown."
"37k
, no wonder we're in trouble"
"£37k a week my lord what were we thinking. Should've been sacked with Keogh. Should never be captain. Never rated him. Good riddance."
"I hope this is true"
"If true, this is music to my ears, I'll put the Christmas Tree up early, I might even go for a bit of tinsel."
Are you confident Derby can fix their finances?
Yes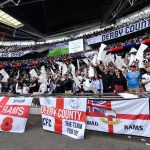 No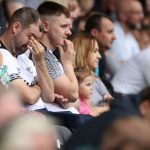 Given their financial situation, paying that much a week for someone like Lawrence – who you could argue shouldn't be at the club following his off-the-pitch incident in 2019 – doesn't come across as the best way for Derby to be run, but hopefully they can cut ties and get rid of him as soon as possible to help ease their financial burden.
In other news: "Lloris is fed up" – Exclusive: Graham Roberts reckons one thing is irritating Spurs goalkeeper