Many Sunderland fans have been left confused after journalist Craig Hope claimed the club are set to lose U23s head coach Elliott Dickman. 
After the recent Newcastle United takeover, plenty of changes are expected on Tyneside. It now looks as though one of those changes is set to impact upon their biggest rivals.
Indeed, according to Hope, Dickman will be confirmed as the new Magpies U23s boss later this week. The journalist added that the coach will be moving from Sunderland after spending 26 years with the club as a youth player and academy coach.
Details of the story were shared on Twitter and it didn't take long before some baffled Black Cats supporters were voicing their opinions.
Here's what these Sunderland fans said
"It's the same bloke who was in charge when we went a whole season without the academy side winning a game so it's a really odd one tbh."
"Find that surprising. Although not overly worried, the u23s don't exactly set the world alight. Clearly a decent youth coach though."
"Won't be missed here."
"Interesting appointment for Newcastle, with the 23's it's only been the last two seasons that there has been any real sort of improvement. Personally wouldn't say it's a massive loss to the club. Unexpected all the same."
"Never expected that! But he should have been gone years ago! Wasn't helped by the asset strippers but last season apart hasn't been good enough. Happy for new regime to get their own man in and cop the compensation."
"Club looked after him when he was forced to retire at aged 20. 26 years of continuous employment, oversaw, wretched results at under 23 and under 18 and remained in post. Of all the places to go for a new challenge he goes there!"
It's understandable that these fans seem quite surprised at the rumour. Regardless of Dickman's qualities as a coach, it's
rare
for a man who has been associated with the Black Cats for so long to go and then move on to Newcastle.
Is Lee Johnson the man to get Sunderland back to the Championship?
Yes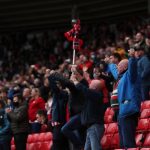 No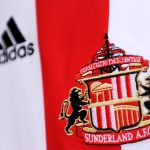 The Magpies, however, will be hoping to reap the rewards of a coach who has been involved in the academy that
produced
England stars Jordan Henderson and Jordan Pickford in recent years.