Many Sunderland fans have reacted online after their club announced that Benji Kimpioka has joined Southend United on loan until January.
The 21-year-old will be going on his second loan spell in as many seasons, having spent some of the previous campaign with National League side Torquay United.
That time away from Sunderland was meant to help him return to fitness after suffering a significant hamstring injury. The youngster has previously spoken about his desire to 'fight' for a spot at Sunderland and it seems like these supporters think this loan could be Kimpioka's last chance to prove himself.
Indeed, when the club's official Twitter page shared the news, many Black Cats fans made their opinions known.
Here's what these Sunderland supporters said…
"Make or break for him."
"This is his final chance to prove it imo big loan for him."
"I feel like if he doesn't make it for Southend then he's defo not getting in the squad for us. No pressure then."
"Not sure he'll ever get a look in for us tbh."
"Think this lad's Sunderland career is just stuttering to an inevitable end. And probably has been for some time. Sounds like behaviour issues are a factor."
"Best thing for him tbh. Hopefully he can get some proper game time and score some goals."
It certainly seems as if these supporters aren't quite sure if Kimpioka has all the attributes needed to make it at their club.
Does Benji Kimpioka have a future at Sunderland?
Yes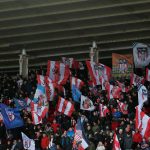 No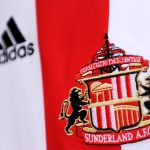 However, he has shown flashes of his talent in a Sunderland shirt. The 21-year-old has even managed to score three goals and grab one assist in only 410 senior minutes with the club.
If he can prove his worth while out on loan at Southend, perhaps he will have a future with the Black Cats after all.
Related posts