A score of Celtic fans have taken to Twitter to react to a key moment from Joe Hart against Motherwell.
Celtic mustered a clean sheet in the 2-0 win at Fir Park and added goals thanks to a Jota strike and a thunderous long-ranged effort from David Turnbull in the second half against his former club.
However, popular Celtic fan account Everything Celtic (@aboutceltic) took a look at some risky footwork from Joe Hart, with the ex-Spurs goalkeeper retaining possession against a press with some silky trickery.
The replies to Everything Celtic's tweet sums up the nerves evoked in the hearts and minds on onlooking Celtic fans…
What have some Celtic fans been saying in response?
"Can't think of many times we've gained an advantage from this kind of stuff. Notmally lose the ball in a dangerous area or end up hoofing it with no target in mind. Focus on the final third and work our way back when we have the players to execute the plan."
"He won't keep getting away with some stuff he does and carries on he will eventually cost us points"
"Excellent feet, think mr hart has been watching too much of mr cruyff. Cool calm and composed neatly done could've quite easily lost it"
"The tradition at Celtic is that our goalies should only do that in the final of a European competitions. Poor show!"
"I wasn't over the moon with that. Took 5 years off my life"
"Heart attack material"
"Don't be doing that again ever!!!!!"
"Terrifying"
With a clean sheet to his name, fans won't be too fussed by Hart's risky manoeuvre.
Indeed, his success at the move is a fine testament to his capabilities but will hopefully not be repeated with reckless frequency.
Have you been impressed with Starfelt so far?
Yes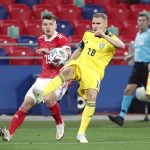 No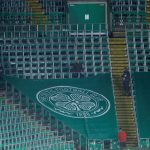 In other news: 'At least he is honest', 'That's a good thing' – Many Celtic fans react as verdict emerges