Celtic fans have been reacting to a picture that was posted on social media of Joe Hart following their Europa League win against Ferencváros.
Having had something of a slump in his career in recent years, going from the established number-one for England to being something of an afterthought for some Premier League clubs, the 34-year-old appears to be having something of a career bounce at Celtic Park.
He has managed to keep eight clean sheets since his move to the club in the summer, including last night against the Hungarian side in the Hoops' Europa League clash.
The club's social media team put it upon themselves to celebrate his latest shutout by posting an image of Hart after the game alongside the caption: "Another clean sheet from this man."
This generated a lot of excited tweets from Celtic fans, many of whom were more than keen to stress their appreciation for what he's done so far:
"Very happy to be proved wrong on this man. Saw another end-of-career payday but he has been class. Great keeper and mentor by the looks of things"
"What a signing this man has been"
"Underrated signing exactly what we needed"
"Brilliant keeper! Long may he stay"
"He is actually getting better with every passing game…Becoming a complete rock for us. Could see him becoming a bit of a late career Celtic legend!"
"Joe Hart never going to be as good as big Fraser but getting better every game"
"Still can't believe most were writing him off… Saying he was finished etc… To get him on a long term deal was brilliant imo"
Was Joe Hart a good signing for Celtic?
Yes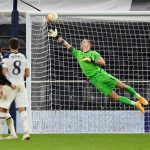 No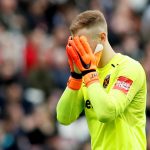 Having signed on a three-year deal, hopefully there will be plenty more clean sheets on the way for Hart, which will hopefully bring some silverware with it – something that he was used to during his time at Manchester City, but that has been lacking for some time now.
In other news: 'He's brutal', 'More money wasted' – Lots of Celtic fans rip into 'useless' ace