Plenty of Celtic fans have taken to Twitter to react to the performance of new Bhoy Josip Juranovic, who was again deployed at left-back.
Juranovic was one of many summer recruits brought in to bolster the club's ranks under Ange Postecoglou from Legia Warsaw, but is a ntural attacking right-back and is less familiar with the opposite flank.
With breakout academy product Anthony Ralston instead being the one to find himself at right-back against Livingston, many fans were becoming increasingly frustrated with the game plan and felt Juranovic's performance at left-back did little to help the team.
The display prompted a reaction from plenty of Celtic fans who took to social media to discuss the defender.
What have some Celtic fans been saying in response?
"Noticed 2/3 men on our wingers at all times yesterday, especially down the left. Had we an overlapping LB to help the winger and stretch Livingston we may have had more joy But no, Juranovic cutting in and making the game narrower was our masterplan"
"Yea Juranovic has to cut inside to his strong foot as he's out of position which is the issue. Ralston has been outstanding, but can just shoehorn our Croatian Int into that LB position"
"Ralston has been excellent, and I want him to stay in the team.. however, I just can't justify a player like Juranovic playing on the wrong side, and Ralston wouldn't be able to play on the left, so maybe it's time Boli comes back in"
"Ralston has been decent. Never stops all game, had a few decent deliveries in as well. In fact, I've yet to really see anything that stands out about Juranovic, granted he's not played in his natural position much."
"Juranovic was terrible today"
"He's also wasted at left back as much as I like ralston lose juranovic's naturally ability on left always has to cut back inside.. can't understand what's happened to boli totally out the picture again"
"Juranovic was probably the worst player on the pitch today and people want him to play over Ralston on Wednesday"
"Juranovic massively underperforming on the left, that side was a write off for the second half."
The decision to play Juranovic at left-back is clearly a frustrating one – a call many feel is holding the Croatia international back from his potential at Celtic.
Have you been impressed with Starfelt so far?
Yes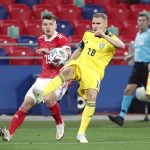 No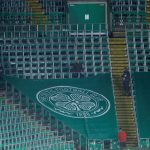 In other news: "Once he's been at Celtic Park for 18 months…": Journo drops huge claim on 10-cap Ange signing – Exclusive