Journalist Matthew Fulton has given his view on the idea of the club signing Robbie Brady on a free transfer.
The 29-year-old Republic of Ireland international, who has made 57 appearances for his country, is without a club at the moment following his release from English Premier League side Burnley this past summer.
The Bhoys have reportedly long been admirers of his talents, having supposedly been interested in him as far back as the summer of 2020, and that interest appeared to continue into this past summer's window, with reports again linking him with a move to Celtic Park, although nothing came of it.
Speaking about Brady on the latest edition of the Record Celtic podcast, Fulton suggested that he would certainly be a good player for Ange Postecoglou's men to snap up, although he did raise some concern on the financial aspect of a potential deal:
"If Celtic can go and get him, it looks like a no-brainer. If they can go and get him, I wouldn't see why they wouldn't. He's an available player in a role they need to fill. My only thought is that he might be holding out for something. Is he 29? He's in his peak.
"So if they can go and get him, yeah, but it might be an expensive gamble because unfortunately, the going rate now for a pretty bog-standard full-back in England at that level is probably about £40k a week."
TIF Thoughts on Matthew Fulton's comments on Celtic potentially signing Robbie Brady…
Are you worried by Celtic's start to the season?
Yes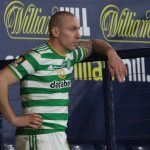 No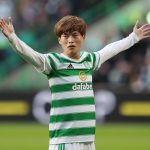 Fulton is right on both factors when it comes to Celtic making a move for Brady.
Firstly, left-back is clearly a position that the club are not settled on, given the fact that Adam Montgomery and Greg Taylor have split time there this season, making 7 and 11 appearances there respectively.
And whilst Brady is more of a winger by trade, he has played a number of games at left-back, so it's a position he's not uncomfortable with, so he could offer them a solid choice over the two younger players.
But financially as well, there might be some problems. Spotrac claims that his wages in the 2020/21 season at Burnley were £35k per week, a figure which would make him the highest-paid player at the club, based on figures from FootballLeagueFC, which claim former captain Scott Brown was the best-paid at £25k per week in 2020/21.
Fees like that might be understandable for a superstar player who could fire them to the title, but a 29-year-old left-back seems hard to justify. But if Celtic can bring his wage demands down significantly, then it would certainly be an option for them to pursue.
In other news: 'Just never interested', 'Waste of space' – Many Celtic fans fume as comments on 24 y/o emerge
Related posts