A wave of Celtic fans have taken to Twitter to discuss a key flashpoint in Celtic's 2-0 victory over St Johnstone.
On-loan centre-back Cameron Carter-Vickers found himself in a minor scrap following a reckless piece of physical play from Chris Kane of the Saints.
Plenty of Celtic players got involved in the subsequent scrap in which, curiously, the American international found himself booked and not his opposite number.
Joe Hart even sprinted from his goal to get involved in a show of leadership.
That prompted a reflective reaction from plenty of Celtic fans who took to social media to discuss the incident.
What have some Celtic fans been saying in response?
"Joe Hart sprinting over to purely to pull Carter-Vickers away from any trouble after the foul was brilliant to see. He's clearly a strong influence within the team"
 "The whole Kane v CCV thing was a sending off, but honestly I've been waiting on that mass reaction from a Celtic squad for a while. Absolute bare minimum but it's been missing for too long. Joe Hart with a 50 yard sprint to get involved as well."
"The difference he has made has been remarkable, doesnt bare thinking about if we had went through this season with barkas and bain"
"Gerry Mc said on sellick tee vee, that he asked a tour guide to give him the trophy tour, so he could absorb the history. He's immense"
"Its was actually good to see some camaraderie at long last annaw"
"Yep. Brings experience which you can't buy and enthusiasm that gets the fans and team players on the up."
It was certainly a feisty, hot-blooded moment that has left many fans feeling frustrated with the lack of punishment for Chris Kane.
Still, it was a team effort to stick up for each other that fans can be proud of.
Have you been impressed with Starfelt so far?
Yes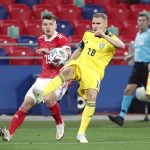 No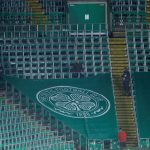 In other news: 'Get him gone in Jan', 'Waste of a wage' – Many Celtic fans react to pundit's comments on summer signing