A score of Celtic fans have taken to Twitter to react to controversial claims made by former Bhoys boss Neil Lennon.
The Northern Irish tactician is no stranger to speaking out on his time in the green and white half of Glasgow, and his latest claims on his Celtic squad are no exception.
Speaking to Sun Sport, Lennon has spoken out in more detail about the club's issues last season and claimed that loyal players such as Scott Brown and Callum McGregor were dragged down by wantaway stars.
He said:
"We'd won nine titles in a row — four trebles — and some players just got to the end of the road.

"You could see it pre-season, the body language, they weren't with us. You could smell it.

"Some players were, I wouldn't say, feigning injury, but they could have played and didn't.

"This eats into the dressing room."
Are you still a fan of Neil Lennon?
Yes!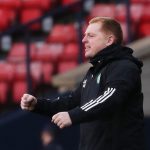 No!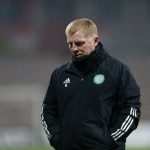 Many Celtic fans were quick to have their say on Lennon's comments as a result.
What have some Celtic fans been saying?
"I get the impression he's not taking full responsibility for his inept management at Celtic.."
"Should have walked months before he did. Every time i see him speaking on Celtic now its always negative. Get him tae….."
"Im sure the players have plenty to say on Lennon too"
"Quite sad all this bleating in public Neil silence is golden .Don't tarnish the good things you did for Celtic."
"Unfortunately now this bad apple is gold dust to the anti Celtic Scottish press,he'll say and do anything for a few bob because he knows he'll never manage again,Celtic should take control and ban him from the club"
"His legacy is forever tarnished and I hope he never darkens Celtic's doorstep again"
"Guy has trashed himself at every turn….some of the stuff he has hit out with has been unbelievable. Every player who has left has nothing but good things to say about Celtic and the Fans. Haven't heard one say something good about Lenny"
Whatever went wrong at Celtic, it is clear that there is plenty of fan discourse left to be had surrounding what went wrong under Lennon.
There is clear disgruntlement at Lennon's continued negativity over the past, and some fans are keen to draw a line under past failures and move on.
In other news: 'Then why did you give up trying' – Lots of Celtic fans discuss 'fraud' who 'downed tools'