Wolves journalist Liam Keen has proposed an interesting idea as to why Adama Traore might have been absent from the starting eleven recently.
Having started the club's first five league games of the season, the Spanish international has started the previous two games against Southampton and Newcastle United on the bench. All this has been going on during a time in which Traore and the club have been engaged in contract talks, and Keen thinks that the two stories might be related.
Can Wolves afford to let Traore go?
Yes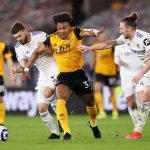 No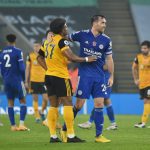 Speaking on the latest edition of the E&S Wolves podcast, Keen has suggested that Wolves boss Bruno Lage might have put him on the bench deliberately to send a message to the 25-year-old that he needs to buck his ideas up in order to force his way into the team and earn his place in the team, as well as his contract:
"You also look at the tactics that Bruno is employing, I don't necessarily mean football tactics, either – he knows everything that's going on with Adama Traore and the contract.
"It wouldn't surprise me, and managers do this, they do this for right or wrong reasons, it wouldn't surprise me that it's a little bit of a message, a little bit of a kick up the a*** to say 'we want you here, but you need to earn your place, you need to be performing'.
"I can imagine it's more on that side than anything else. Hopefully [they'll] get it all sorted and over the line and I would, as you say, be very, very surprised if he doesn't start at Villa, I'd be shocked if he doesn't start."
TIF Thoughts on Liam Keen's comments on Adama Traore at Wolves…
It certainly wouldn't be out of the ordinary for Lage to keep Traore on the bench in order to send a message – as Keen suggests, managers have done similar things before, but what the implications of that could be when it comes to contract negotiations, we'll just have to wait and see.
Although far from being used as a stick to beat Traore with over contract talks, you would hope that this could also be used as a motivator for the Spaniard, because his production certainly hasn't been great recently, having only scored three goals for his club since the start of last season.
So if he does manage to start against Aston Villa as Keen hints at, hopefully he'll put in a performance worthy of being picked in the starting lineup more often moving forward, perhaps by bagging a goal or an assist – or face another spell back on the bench.
In other news: 'That was the big criticism' – Journalist offers interesting verdict on 25 y/o Wolves ace
Related posts