Journalist Jack Cunningham has given his thoughts on West Ham United potentially chasing Aaron Ramsey.
After what can best be described as an underwhelming spell at Juventus, in which he has only managed to provide six goals and six assists during a spell that has been riddled with injuries, the signs have certainly been there for the past year that the 30-year-old's time in Turin could be coming to an end pretty soon.
A report from Calciomercato in March claimed that he could be set for a return to the Premier League, following claims back in December that suggested then-boss Andrea Pirlo was looking to let go of him this past summer. Now, according to a more recent report from the Italian outlet, he could be on his way this January, with West Ham United supposedly showing an interest.
Cunningham discussed Ramsey during a video for Football Insider, and argued that whilst he does still show some moments of magic and potential to be a good player, there are a number of reasons that make it hard to justify David Moyes' men making a move for him:
"This a classic, typical, old West Ham signing, isn't it? A player who has done it before, done it in the past, maybe struggling. It's got shades of Jack Wilshere, doesn't it, really?
"But the one thing I would say for Ramsey is, I don't know if everyone watched him on Friday night against the Czech Republic, but he was absolutely brilliant in that game. He ran that game against a good side as well, it's not as if they're minnows and they've got bad players.
"So that was a case for me where it's like, someone could get him, he could do a job. But he's had no game time at Juventus this season, he's on £400k a week, so he's going to have to take a massive wage cut – is he going to be willing to do that?"
TIF Thoughts on Jack Cunningham's comments about Aaron Ramsey and West Ham United…
Do you think Aaron Ramsey would be a good signing for West Ham?
Yes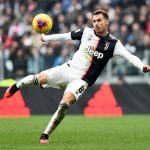 No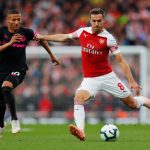 As Cunningham said, there is enough about Ramsey to suggest that he could be useful to the Hammers, as his recent display against the Czech Republic demonstrated, best exemplified by his impressive finish for the game's opening goal. But as he points out, wages could be a problem.
If he was a little bit older and on the downswing of his career, with West Ham United looking to add him as a depth player to occasionally rotate and if they could get him for roughly a quarter of his current wages, then it might be worth considering.
But at the age he's at now and for those wages that he would likely ask for, plus his injury issues, Cunningham is right to advise West Ham to steer well clear of the Welsh international for now.
In other news: 'I'd go and ask' – West Ham ace tipped as potential surprise Newcastle target