A whole host of Tottenham Hotspur fans are raging on Twitter with Nuno Espirito Santo's post-match interview.
It was a largely comfortable night for Nuno's men as they cruised past NS Mura in their second group stage game of the Europa Conference League as they recorded a 5-1 victory, which included a Harry Kane hat-trick, despite the striker not starting the match.
Are you worried about the football at Tottenham Hotspur?
Yes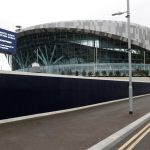 No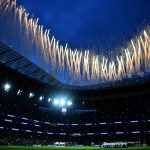 Nuno spoke after the victory to Tottenham's in-house media about how it was a good victory and that the team performed well, although the win and his comments have not done anything to win over some Tottenham fans who are still annoyed he's at the club.
A lot of Spurs fans are fuming on Twitter with Nuno's latest interview.
What have these Spurs fans been saying?
"oh hes still here"
"As soon as pochettino is free sack him"
"Club Spin!, Subs saved his job for now. Players look disinterested at times, no risk football, pragmatic and risk free most of the time. This wont stand up in the PL & will lead to his downfall before Xmas. Lose on Sunday and he could be gone in the International Break"
"Get him out, in terms of bald frauds he's worse than pep"
"If we don't beat Villa get him gone instantly"
"Out of his depth. Tactically rigid. Is scratching around desperately. Need to move on from him ASAP."
"I am actually starting to find Nuno really irritating"
"Joker"
It was a very much-needed win for Nuno and Spurs no matter who it was against, as they had failed to win any of their last five matches in 90 minutes, which included three defeats against London clubs, conceding three in all of them.
As much as Nuno needed a win, Kane needed some goals and confidence, so Spurs fans will be praying that his hat-trick in the Europa Conference League can be the catalyst to kickstart his league campaign.
In other news: 'Worst player to ever play for us' – Many Spurs fans destroy 29 y/o who 'looks out of his depth'
Related posts