A whole host of Tottenham Hotspur fans have slammed their club on Twitter over the prices for football shirts.
Spurs fans have had a tough time of it lately, with star striker Harry Kane being linked with a move away to a Premier League rival in Manchester City and now they are on a three-game losing run in the Premier League.
Are you worried about the football at Tottenham Hotspur?
Yes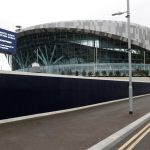 No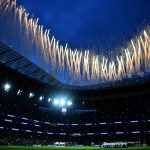 However, that may not be the worst thing as earlier this year it was confirmed that the most expensive season ticket you can buy at Spurs, is the most expensive of any other club in the top four divisions and now, The Sun has revealed that Tottenham's £70 replica shirts are the most expensive in the league.
A lot of Tottenham fans are fuming on Twitter with this latest revelation.
What have these Spurs fans been saying?
"Imagine the shock."
"Why do this club charge the most for kits and tickets but play the worst football and win nothing"
"We actually have the worst owners in the league'
"I hate this club"
"I was in the shop at WHL today and the prices are ridiculous. So I left empty handed."
"Levy charging lots of money? Doesn't sound like him at all"
What a lot of fans appear to have trouble comprehending is that they are being charged the most in the entire Premier League for football shirts, but are not challenging for the top honours, in comparison to clubs such as Manchester City and Chelsea, who charge similar amounts but offer trophies to their fans.
As long as performances and results don't get any better for Spurs, any sort of negative news will be used against Daniel Levy and Nuno Espirito Santo, with the latter reportedly fighting to keep his job.
In other news:'I'm also hearing' – Journalist drops huge managerial claim at Tottenham
Related posts