On the latest episode of The View From The Lane podcast, Tottenham Hotspur correspondent Jack Pitt-Brooke has been speaking about all things relating to the north London side.
Manager Nuno Espirito Santo was one of the main talking points on the podcast, with Spurs enduring a tricky run of games which has seen them concede nine goals in their last three Premier League games.
Nuno in or Nuno out?
In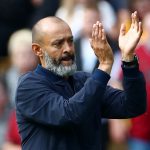 Out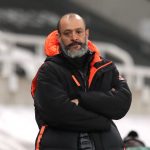 With the Lilywhites dropping down the table into 11th spot and behind their bitter rivals Arsenal, Pitt-Brooke has questioned whether there is respect from the players towards the manager.
Prior to Espirito Santo, the last two managers were Mauricio Pochettino and Jose Mourinho, with the former now managing the likes of Lionel Messi at Paris Saint-Germain, and the latter having won numerous titles in the game.
Having only joined over the course of the summer, Pitt-Brooke commented on how the players perceive the 47-year-old manager at Spurs.
"He doesn't communicate much with the players aside from the training pitch, he doesn't really take an interest in them and talk to them that much and to give them that kind of small-talky type approach that they're used to.
"Even players who, you know, there were question marks about their futures during the summer and would have expected Nuno to be in touch with them, found that he wasn't, really. So I think that that's a big part of it.
"I feel that Nuno's lack of dominance across every aspect of the club means that he finds it harder to convince the players of his ideas.
"That all said, I have detected a definite feeling amongst some of the senior players, which is sympathy with Nuno, for a few reasons. One is there is still a lot of residual memory of the first Pochettino season, particularly amongst the guys who were there back then."
TIF Thoughts on Espirito Santo at Spurs…
Despite Tottenham's bright start to the season, there were cracks that were perhaps being papered over by the narrow 1-0 victories.
In front of goal, Spurs have only been able to find the back of the net four times in their opening six Premier League games and are yet to score more than once in a league game.
And now Spurs are showing frailties at the back, with three consecutive league games where they have conceded on three occasions within the 90 minutes.
We still believe the Portuguese man should be given a bit of time given the disruptions to the team he has had through injuries and international breaks.
However, if results have not improved by the end of November, then we do fear for the 47-year-old's job given Daniel Levy had to be convinced by Fabio Paratici to hire him in the first place.
In other news: 'Worst player to ever play for us' – Many Spurs fans destroy 29 y/o who 'looks out of his depth'