On the latest episode of The View From The Lane podcast, Tottenham Hotspur correspondent Jack Pitt-Brooke has been speaking about some of the Spurs players taking some responsibility. 
Nuno Espirito Santo has endured a turbulent start to life as the Tottenham manager with the early form seen in the Premier League now a distant memory.
Will Nuno make it until Christmas?
Yes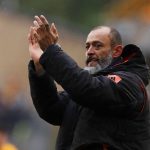 No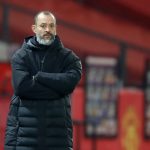 The Portuguese manager was awarded the Premier League Manager of the Month award for August after the Lilywhites won their opening three games 1-0.
However, a turnaround in form for the worse has left Pitt-Brooke questioning whether some of Tottenham's experienced players are going to take some responsibility.
Since November 2019, Spurs have seen three permanent managers on the sideline with Jose Mourinho lasting just 17 months after taking over from Mauricio Pochettino.
"That's definitely a sentiment I detected from amongst those close to the team, is that there is a feeling that maybe it's time for some of these guys to actually kind of take some of the burden and pressure on themselves.
"I think when you were asking what does it mean to take responsibility – it doesn't just mean play better, I think it means play better knowing that there is an excuse to hide behind, because there is an excuse to hide behind here, which is the fact that Nuno is new into the gig and he's kind of struggling to impose himself here.
"And the issue that I think some people have had with the Spurs players under Pochettino and Mourinho is that as soon as it became clear the manager was struggling, I think some of the players thought, oh, you know, we can turn it in and it's going to be his job on the line, not ours."
TIF Thoughts on Tottenham's players…
We absolutely agree with Pitt-Brooke. In the game against Arsenal on the weekend, it was clear whatever gameplan Spurs went into Emirates Stadium with was not working.
The midfield was run ragged in the opening 45 minutes of the game and ultimately Spurs ended up trailing by three goals at the break.
Looking back on that first half, we feel some of the more experienced Spurs players had to step up and make sure they did not go into the break with such a deficit – which evidently did not happen.
Pierre-Emile Hojbjerg appears to be one of the leaders in the group, yet it did not look like he was able to sort an in-game solution with Tanguy Ndombele and Dele Alli.
The last three league games have not gone to plan for Tottenham, however, we feel it is now time some of their players step up and take some responsibility to stop the rot.
In other news: 'Worst player to ever play for us' – Many Spurs fans destroy 29 y/o who 'looks out of his depth'
Related posts