A number of Tottenham Hotspur fans have been left angered by Nuno Espirito Santo after he alluded to 'problems' the club have following the international break.
While speaking to the press ahead of the game, Espirito Santo vaguely referred to some concerns he had, but wouldn't go into any great detail.
As reported by Football.london, he said: "After the international break there are always problems. We have problems but I won't say them before the game."
As things stand, Spurs are reportedly looking to rush back a number of their South American stars via private jet so they arrive in time for Sunday's match against Newcastle United. This could well be the issue he referred to, or it could be something even more dramatic.
Will Spurs beat Newcastle this weekend?
Yes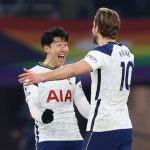 No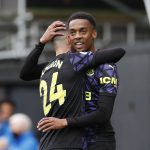 Either way, when the quotes were shared by The Spurs Express on Twitter, the club's supporters were not too impressed.
What did these Spurs fans have to say?
"He needs to go tbh."
"What is this even supposed to mean? Have problems but won't say before the game? Isn't that what the press conference is about? To communicate problems to supporters?"
"He already started pulling Mourinho on us."
"Surely he's not trying to get excuses in already? He needs to go."
"Nuno is the problem."
"Only problem rn is that he's the manager. Actually forgot about him during the international break. Sadly I've remembered now."
It does feel as if the Tottenham manager has to do an awful lot to win over many of the club's supporters. A win last time out in the Premier League against Aston Villa was a good step in the right direction, but he'll need to repeat that trick against the Magpies to keep these fans off his back.
If he cannot find any solutions to the 'problems' that he refers to, Sunday could turn into a difficult day for all involved with the club.
In other news: 'He is cancelled', 'Hypocrite' – Many Spurs fans fume as new quotes emerge