Plenty of Tottenham Hotspur fans have reacted with anger after seeing some quotes about their club from Olivier Giroud.
The Frenchman, who currently plays in Italy with AC Milan, spent time with some of Spurs' biggest rivals: Arsenal and Chelsea.
However, as quoted in the Mirror, Giroud recently claimed that Jose Mourinho wanted to sign him while he was still in charge of Tottenham but the Frenchman did not feel comfortable moving to the Gunners' biggest adversaries.
Was Giroud right to turn down Spurs due to his Arsenal links?
Yes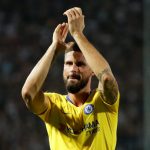 No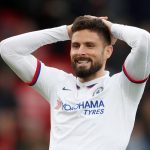 He said: "Tottenham was interested and Jose Mourinho was interested. But I was so close to signing for Inter, for Lazio, I was desperate for game time.
"Tottenham was there but, to be honest, it was not a clear option because the race for the Premier League top four made it difficult for anything to happen.
"But also in my heart, as a proper ex-Gunner, and as we always say: 'Once a Gunner, always a Gunner.' It would have been very weird to have played [for] Tottenham. That's why it didn't happen."
Some of the quotes were shared on Twitter by The Spurs Web and many supporters were quick to criticise what he had said.
Here's what these Spurs fans had to say…
"Says the guy who joined Chelsea. Yeah, proper ex-gunner though."
"Once a gunner always a gunner but still went to Chelsea what a hypocrite."
"Sure mate. Sure. You dissed Arsenal when you won the Europa League AGAINST THEM."
These fans are right to point out that Giroud did leave Arsenal for another one of their biggest London rivals. However, he isn't the only player to do that.
In recent times, Willian, David Luiz and Petr Cech all swapped blue shirts for red, while the likes of Cesc Fabregas, Ashley Cole and Nicolas Anelka have all represented the Gunners before finding themselves at Chelsea.
That path may be well-trodden, but the route between the two north London teams is far less travelled. Indeed, Emmanuel Adebayor, who joined Spurs back in 2011, was the last man to represent both clubs.
In other news: 'Wow', 'Bad business yet again' – Lots of Spurs fans furious as claim emerges