Tottenham Hotspur fans have been reacting to comments made by defender Matt Doherty about his decision to join the club.
Speaking in an interview for Irish Football Fan TV, Doherty explained that he initially wanted to join the club because of his admiration for former Spurs boss Jose Mourinho:
The defender said: "I knew Jose wanted me before I went to Tottenham. He was the main reason why I really went. I wanted to play for him, I wanted to work for him. It didn't quite work out.
"That's a regret of mine that I have, that we didn't manage to work out together. But that's fine, I would still have a good relationship with him now if I saw him. When he came calling, it was impossible for me to say no."
These comments were then relayed to fans by @thespursweb for them to react to, and it's fair to say that it generated some interesting responses, with many hinting that the two should reunite at Mourinho's current club AS Roma:
"Alright then Matt leave the club for Roma.."
"See ya later then Matty boy!!! Toodloo"
"Roma can take him for free"
"Dreadful player"
"Just another reason to dislike Mourinho lol"
"Zero redeeming qualities"
Does Doherty need to be sold?
Yes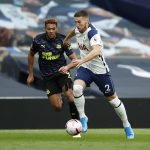 No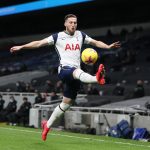 If the two have such a good relationship as Doherty hints at, it certainly shouldn't be ruled out as a possibility for them to reunite at some point.
In other news: 'Way down the pecking order' – TalkSport pundit claims Spurs star has 'lost his way'
Related posts