A number of Tottenham Hotspur fans have reacted poorly after some recent quotes from former player Jamie Redknapp.
This weekend, Spurs claimed an important victory over Newcastle United in the Premier League. Goals from Tanguy Ndombele, Harry Kane and Son Heung-min helped the away team seal a 3-2 win.
Despite the positive result, Redknapp was readily discussing some broader concerns after the game. While talking on Sky Sports (via Football Daily), he spoke about the issues Tottenham had with Kane wanting to leave in the summer and questioned the club's progress in recent years.
Was it right for Spurs to keep Harry Kane this summer?
Yes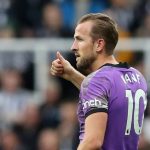 No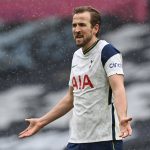 Clearly critical of the club's chairman, he said: "How many rebuilds has Daniel [Levy] had? I've lost count."
The Spurs Web shared the clip and it did not seem to go down very well with many Tottenham supports.
Here's what these Spurs fans said…
"I am bewildered at this. What an absolute terrible segment."
"Did Spurs lose yesterday? Redknapp saying Spurs should've sold Kane but at the same time questioning the club's ambition? Rambles of a man still bitter about his old man getting the boot."
"Imagine having this conversation after we're just beaten the new golden boys of the league. Narratives are funded by those who create the agenda."
"Typical Jamie Redknapp talking over the main point that host was trying to make. It's our first full season in new stadium. Let's judge Levy once we have revenue from the stadium after 1-2 seasons. Clearly also knows nothing about Paratici."