A number of Tottenham Hotspur fans have vented their anger online after hearing that senior players are 'unhappy' with Nuno Espirito Santo. 
After his first month in charge, all looked rosy for the club's new boss as he claimed the Manager of the Month award for August, having managed three victories from the opening three Premier League matches.
Things quickly soured, however, with Spurs losing their next three league games, including the north London derby. A win against Aston Villa steadied the ship somewhat, but it doesn't seem as if the Tottenham stars are particularly enamoured with their new coach.
Indeed, a report from Football Insider claims that 'high-profile players are "unimpressed" and "unhappy" with Espirito Santo's training methods and communication'. It also adds that the new manager has 'few allies' in the changing room.
The Spurs Web shared details of the story with their social media followers, who were quick to express their opinions on the matter.
Who is to blame for Tottenham's shaky start to the season?
The players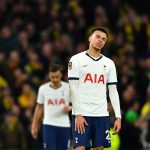 Nuno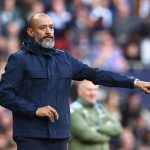 What did these Spurs fans say?
"It's all falling aparttttt."
"This man is another Levy scapegoat. Perhaps some investment in the team would have helped Nuno."
"It's happened again. Joke club."
"Some of these players need to go asap, who do they think they are? You arent Messi or Ronaldo, deliver something on the pitch before you act bigger than you are."
"These "high profile" players are the issue then, did it for Poch and Mourinho."
Related posts