Journalist Shaun Custis has provided an update on the suggestion that Antonio Conte could be about to take over at Newcastle United.
With current boss Steve Bruce's future looking perilous, there are a number of potential options about who could be the one to take over as the club look set to head in a new direction following the takeover of the club that was completed last week.
One of the names that was mentioned was that of the former Inter, Chelsea, Italy and Juventus boss Conte, with La Gazzetta dello Sport (via The Chronicle) claiming that he "is a candidate to take over if the Magpies dispense of Steve Bruce's services".
But speaking about the issue on TalkSport, Custis claimed that Conte didn't appear to be too keen on taking over the role at St. James' Park, hinting that it might be a step too far for him to take on a team that is at the moment sitting in the relegation zone:
"What we got back from the Conte camp was sadly what I feared, which is that he likes oven-ready teams, ones that are prepared to challenge at the top. He's not a man who's going to help you get out of the relegation zone.
"Let's be fair, we've still got to get out of the relegation zone, and there's two and a half months of difficulty ahead before we can get to the transfer window, probably three and a half months.
"So Conte, I would have thought would be great, but he probably needs a team that's ready."
TIF Thoughts on Shaun Custis' comments about Antonio Conte and Newcastle United…
Can Newcastle attract Conte?
Yes!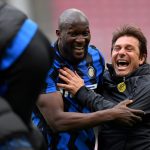 Not yet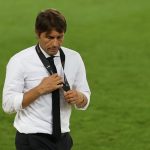 In reality, it was always going to be difficult to attract someone like Conte to take over immediately following the takeover.
If you take a look at the teams that Conte has taken charge of over recent years, it would have been a complete change of direction for him to go from teams that have been challenging for and won plenty of honours to a team that's fighting relegation – even more so when you consider that he would have to deal with the current squad for a few months and possibly beyond that given how risky the January transfer window can be.
If Newcastle can stay up and present Conte with a full summer window in which to attack the market and bring in players that he wants – with reports suggesting they could have as much as £190m to spend – then it might be worth them trying for him at that point.
But for now, they should focus on a setup man to get them to safety rather than going too big, too soon.
In other news: 'Could possibly save them from relegation' – 74 y/o tipped as surprise Newcastle candidate