Mark Douglas has been speaking on the Everything is Black and White podcast about how the Premier League threatened to kick Newcastle United out of the league.
It was an interesting and rather explosive day for Newcastle fans on Wednesday, which saw the long-awaited CAT case live-streamed to thousands. One of the biggest stories to come from the court case was that arbitration will begin on 3rd January.
Will Newcastle have new owners next season?
Yes!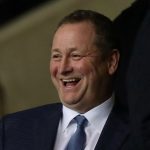 No!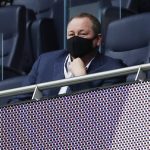 Something that certainly didn't go unnoticed by the majority of people was that the Premier League reportedly threatened Newcastle United with being kicked out of the league, which is absurd considering the clubs that tried to create the European Super League have only faced fines for wanting out of the competition themselves.
Douglas couldn't believe that the Premier League had threatened the Magpies with such a punishment.
"When the Premier League's 'big six' have set up a competition outside the Premier League and effectively in the ESL, that threatens the whole nature of the Premier League, and they have, as of yet, not been threatened with even points deductions, I find that absolutely astounding that that was mentioned.
"Obviously, I think probably the Premier League, I'm sure they won't respond to that, because they'll say, look, it's part of a court case, we can't comment on it – but that, for me, is a huge revelation."
TIF Thoughts on Newcastle and their potential takeover…
The key date for Newcastle fans is the arbitration case, which is set to begin within the first few days of 2022 as this will hopefully offer a decision one way or another about whether or not a PIF-backed takeover of the club is possible, and it all comes down to being able to prove PIF and the state of Saudi Arabia are separate entities.
The Magpies could certainly do with a new owner as Mike Ashley appears to have pinned his entire hopes on this takeover and has cut back spending on the club even further than normal by only sanctioning one first-team signing over the summer – even going so far as to remove Sports Direct away from the club's shop, which is now owned by kit sponsor Castore.
Related posts