Newcastle United journalist Mark Douglas has provided an update on the future of the club following last week's Competition Appeal Tribunal (CAT) hearing.
Last week the club appeared in front of the tribunal in an attempt for public disclosure from the Premier League when it comes to the league's role in the takeover of the club that was called off last year.
Local newspaper The Chronicle claimed that their case may have been boosted by the fact that 33,000 people tuned in to watch the hearing online, in what was "a superb advert for how high the public interest is in United's takeover battle".
Douglas spoke about the situation during the latest edition of the Everything Is Black and White podcast, where he revealed that although things might not be looking good on all fronts, there was one little crumb of comfort that might offer some glimmer of hope to Newcastle United fans.
"For all the enthusiasm and excitement of last week's CAT case and people talking about that, I don't feel like we're necessarily any closer [to a takeover].
"There's been talk, I think, in Newcastle circles that there could be a rival bidder that's moving closer to buying the club, but how many times have we heard these things? And we really need to concentrate on what's going on on a Saturday – and at the moment, it's very poor."
TIF Thoughts on Mark Douglas' comments about the future of Newcastle United…
Do you think the Saudi takeover happen?
Yes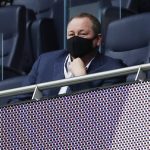 No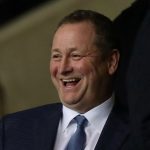 Given how the Premier League have acted over the proposed takeover, with reports suggesting that there are problems stemming from the consortium supposedly interested in buying the club, then the claim that a new bidder could be coming in might offer Newcastle a way out of all the legal issues that they are having and can move forward a lot quicker.
But as Douglas says, at the moment, the club need to be focusing on their on-the-pitch problems right now, with the club currently lying in the relegation zone. Arbitration with the Premier League is not set to take place until January, and the club should really be looking at who they could bring in during the January window and getting results on the pitch.
In other news: 'I do hold him responsible' – NUFC presenter slams 30 y/o for his part in weekend defeat
Related posts