A whole host of Newcastle United fans have reacted negatively on Twitter as the results of Newcastle United Supporters' Trust polls have emerged.
The Trust has published several poll results following responses from their members, with the numbers being in the thousands after being asked about topics from thoughts on Steve Bruce to what they thought about the ongoing takeover debacle.
Have you been pleased with Newcastle's performances so far this season?
Yes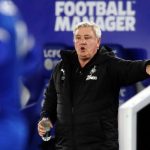 No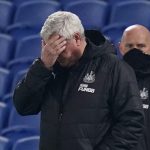 Bruce has confirmed in recent times that he would not walk away from Newcastle, despite still being winless in all competitions this season and having not scored more than one goal in a game since 28th August against Southampton. Unsurprisingly, the NUST's results show that 94.3% of their members want to see Bruce walk away from his current position.
A lot of Newcastle fans on Twitter are angry and fed up following these latest poll results.
What have these Newcastle fans been saying?
"Don't expect miracles from the trust, but they have clearly done the right thing & expressed the opinions of the fans. Bruce will almost certainly try to rebut this with some nonsensical comments."
"94.3% Not far off as many as those who wanted the takeover to go through! Get out of our club Bruce."
"Time to go Brucey #NUFC the fans have spoken in their thousands."
"How stubborn do you have to be to stay in a job when 94% fans of fans want you gone?! The only shocking thing is those 6% voting the other way. Mental."
"I wish he would walk. It is embarrassing seeing the club in decline. I find it astonishing that Ashley sacked Chris Houghton but wont sack Bruce"
"Never going to happen, the bloke is waiting for his ridicous payout. What other job would you get a golden handshake for being sacked due to poor performance?! #NUFC"
Bruce has had a tough time of it this season, from not winning as the club head into October, having a spat with local journalist Lee Ryder following Newcastle's defeat away to Manchester United and having to deal with players such as Jamaal Lascelles, Jonjo Shelvey and Callum Wilson spending time on the sidelines.
Once the international break is over, the fixtures only get worse for Bruce and Newcastle, as they face Tottenham Hotspur, Crystal Palace and Chelsea in their next three matches, so Bruce will know that he could do with three points from at least one of those games to ease the pressure by even a small amount.
In other news: 'I do hold him responsible' – NUFC presenter slams 30 y/o for his part in weekend defeat
Related posts