A whole host of Newcastle United fans are ecstatic on Twitter with journalist Luke Edwards' takeover claim.
Magpies fans patiently watched on last week as their club faced off against the Premier League in a CAT case, which saw both sides argue why the case needs to run alongside the arbitration battle, which is set for early January.
Is Jeff Hendrick good enough for Newcastle United?
Yes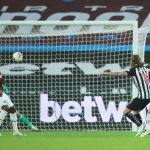 No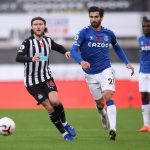 However, it has recently been suggested that arbitration may not be needed at all, as Bein Sports has reached an agreement with Saudi Arabia to now legally show the channel in the country – and this is apparently a major hurdle that has been overcome in Newcastle's long and drawn-out takeover saga.
Reacting to the news, Telegraph writer Edwards appears to have high hopes regarding the takeover, revealing that he believes 'it will now happen'.
A lot of Newcastle fans are buzzing on Twitter with this latest takeover claim.
What have these Newcastle fans been saying?
"Hells Bells. Scenes! #nufc"
"We're gonna be unbearable. Splendid."
"Cans"
"Something is rumbling… no idea if it's good news for us but likes went 180.."
"He needs to calm down with all this, it's sending me dizzy."
"I'm in dreamland"
Just because Edwards believes it will go through is no certainty, as the consortium may look at Newcastle's position in the Premier League and feel it's too risky to launch such an investment when they could easily drop into the Championship soon.
If this is to be the end of the takeover saga in a positive way, Newcastle and their fans have certainly been put through the motions, as Mike Ashley has already accepted a bid from the potential buyers, only for them to withdraw their offer because of the Premier League's owners' and directors' tests.
In other news: 'I do hold him responsible' – NUFC presenter slams 30 y/o for his part in weekend defeat
Related posts