Newcastle United journalist Liam Kennedy has provided some insight into the club's transfer budget when it comes to the upcoming January transfer window.
Following the takeover by the Saudi Arabian Public Investment Fund a few weeks ago, there is not only a change of the people in charge but there's also set to be a change in philosophy and how they attack the transfer window.
Having been under the wing of Mike Ashley for the past 14 years, someone who was hesitant when it came to splashing the cash, the new owners appear to be more willing to invest in the playing squad, with this upcoming January being their first opportunity.
Speaking on the latest edition of NUFC Matters (20:09), Kennedy outlined the kind of money that Newcastle United would have to spend, but did explain that the figures that have been mentioned elsewhere won't necessarily all be used on transfer fees:
"The figure on a transfer fee is in between £100m and £200m, somewhere in between those figures. But when we're talking about total spend, when you see somebody come up with a £600m figure for example, or more talking about the stuff around that as well that they could spend.
"So that will be the total of somebody's contract, who you might bring in on £200,000 per week. Bring a few players in like that, and then the fees start to really, really run away with you. And that's where people are getting the £600m type thing from. But on pure transfer fees alone, we're looking at, I've seen figures suggested anywhere from £160m to about £180m, £190m is being something that Newcastle United could physically spend."
TIF Thoughts on Liam Kennedy's comments about Newcastle United and the transfer budget…
Will Newcastle spend more than £100m in January?
Yes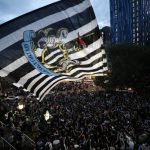 No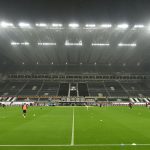 You can certainly understand the logic behind Kennedy's answer, because there is more to just a transfer than the initial fee, especially in the age of Financial Fair Play where there are a number of costs associated.
And given where Newcastle United want to be, they are going to need to spend big on the player's wages that tend to come with them, so it can't all just go on transfer fees. However, a sum of £160m-£190m as he hints at should still act as a decent starting point for them to start their rebuild.
Given that the club don't need to go all out this window, rather just buy enough quality to help them get by and out of the relegation zone in order to really start again in the summer. Then they don't have to go overboard and spend it all in one go, but it does at least allow them to have some flexibility if teams want to add a little bit more to the asking price.
In other news: 'There's a line', 'It diminishes the club' – Many NUFC fans furious at what PIF are considering