Journalist Dylan Childs has given his thoughts on the idea of Frank Lampard becoming the next manager of Newcastle United.
Reports are suggesting that current Newcastle United boss Steve Bruce will be relieved of his duties at the club following the completion of the club's takeover, with the club looking to head in a new direction under their new ownership.
One of the names that has been thrown up as a potential successor is Lampard, with Newcastle United journalist Luke Edwards at The Telegraph noting that the former England midfielder "will definitely be interested" in taking over.
Speaking about Lampard, who made 106 appearances for England, and a potential move to the North East on a video for Football Insider, Childs thought that it could be an appointment that would suit both parties, noting that Lampard could be used to bring in a number of big-name players in the transfer market:
"Obviously, he's no relegation specialist. But definitely someone I think would jump at the chance to come in at Newcastle.
"With Frank Lampard, he's obviously not an elite-level manager, but because he's achieved so much in the game, he does have that pull in the transfer market. He's got connections at Chelsea, who we've seen have some fantastic young players.
"I think he could get some of the big-name players. There's obviously a lot of talk about Philippe Coutinho coming in in January. He's a manager that I'm sure Philippe Coutinho would happily play under. Would Philippe Coutinho play under a Steve Bruce? Obviously, absolutely not, I don't think.
"But I think Lampard has that draw in the transfer market having managed Chelsea and obviously managed these big stars as well, I'm sure that's something that will be attractive to the ownership."
TIF Thoughts on Dylan Childs' comments about Frank Lampard and Newcastle United…
Would you take Frank Lampard at NUFC?
Yes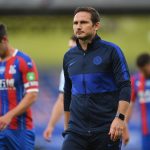 No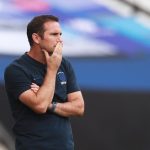 Childs' analysis of the situation kind of sums up the pickle that Newcastle United are in at the moment. Whilst the long-term aim will be to attract big-name players and transform the club, at the moment they are stuck in 19th in the Premier League and a squad that is not in the best shape.
So whilst Lampard might be the man to attract players in the future given his presence in the game, is he really the right man to deal with them in the present?
Given that he is still relatively new in management, managing less than 150 games in total at senior level and having never had to go through a relegation battle, given how important staying up is for Newcastle so that they can well and truly attack the market next summer, it would be an awfully big risk to put on his shoulders.
Plus, there's also no guarantee that any of these big players will want to take part in a relegation fight, so he might not be all that useful for them to begin with. So for those reasons, it's probably best if they look elsewhere for their new boss.
In other news: 'He's had some serious success' – Macdonald urges Staveley to appoint 'really top name' at NUFC
Related posts