Newcastle United fans have been reacting to news surrounding Alan Shearer and his potential involvement at the club.
Shearer is someone who had far from the best relationship with the club's former owner Mike Ashley during his time running the club, but with a new regime confirmed to be taking charge, the possibilities for new relationships are apparently going to spring up once again.
Speaking in an interview with The Telegraph, new club director Amanda Staveley confirmed that she had reached out to Shearer following the deal and that she was in "text contact" with the former forward, claiming that it was "very important that we deal with all the great (former) players".
These comments were relayed to fans online by @NUFC360 for them to react to, and they certainly generated something of a buzz amongst the supporters who were delighted to hear about his potential new role:
"I'm so loving this new ownership already"
"This ownership is already way better than the last 14 years. Come home @alanshearer
please"
"Shearer, Keegan, all the past legends. They all have a community role at
#nufc
. Their spirit never left. They've been in exile for far too long. We could be truly United again. One huge family fan base. Would be an awesome sight!"
"Clever move, get Shearer involved and your already off to a flying start. The fans are gonna be bouncing when the international break ends."
"Manager. experience or not, he's our
iconic
legend who can rev this city up."
"Imagine Shearer turning up at Haaland's house out of the blue: "Sit down son, let me tell you how much they're going to love you…""
Should PIF be allowed to own Newcastle?
Yes!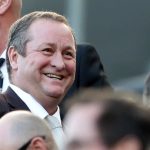 No!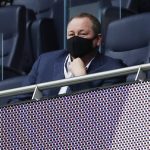 Just what his role is going to precisely entail is as yet unknown, but hopefully it won't be as manager, because he wasn't exactly a success last time out.
In other news: 'The suggestion is' – Journalist drops Joe Willock injury claim at NUFC
Related posts