Plenty of Newcastle United fans online have reacted with excitement after Amanda Staveley provided some interesting quotes regarding the club's transfer ambitions. 
Due to the extreme wealth of the Magpies' new owners, there has been plenty of speculation regarding the type of player Newcastle may target in future transfer markets.
When asked about the possibility of signing someone like Kylian Mbappe, Staveley told The Sun: "We are in the market to compete for world-class players.
"We have great ambitions — I hope it's going to be a game-changer for Newcastle United.
"But if you don't put the infrastructure around that world-class player and you don't have a team that can play with him, you'll get nowhere."
Though she also spoke about the need to improve training facilities, and her desire to show St. James' Park a 'bit more love'.
The quotes were later shared on Twitter and they didn't take long to catch the eye of many NUFC supporters.
Yes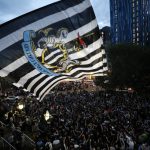 No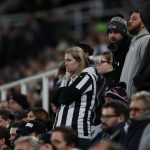 Here's what these Newcastle fans said…
"Don't you just love what you are hearing??"
"I still can't believe this is all happening man. Reading stuff like this just makes it all even more mental! Keep having to pinch myself."
"She has sense!"
Unbelievable read.

people that don't follow Newcastle wouldn't see how much the club was neglected over the last 14 years it wasn't just the lack of investment in players it was from top to bottom he let the club fall apart.

While we are in between transfer windows, it will take some time before the Magpies can flex their supposed financial wealth.
"Ambition and owners who CARE, that's all we've ever wanted."
As we are currently in between the summer and winter transfer market, it may take some time before Newcastle can flex their new financial muscle.
Once the window opens, however, according to the Mail Online, the Saudi takeover will allow Newcastle United to spend over £200m on their squad while still passing Financial Fair Play regulations.
Still, the fans seem pleased to see some realism shown by Staveley to go alongside all the new ambition.
Related posts