Many Newcastle United fans have flocked to Twitter after Steve Bruce was criticised by journalist George Caulkin for his post-match comments. 
The Magpies fell to a disappointing 2-1 loss against Wolves over the weekend, a result that seems them stuck in the relegation zone; winless, on only three points after seven games.
The Athletic's Caulkin later published an article, calling out Bruce for the positive comments he keeps making after each disappointing result, claiming that the manager should stop 'taking the positives', referencing a go-to line for the Toon boss in post-match interviews.
Do you think Bruce should walk away from Newcastle?
Yes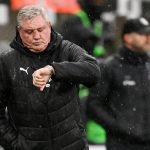 No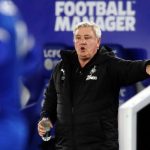 The article quoted Bruce as explaining that he is still looking to change the way Newcastle play, saying: "It's getting that balance right."
It then went on to highlight some familiar-sounding comments he made when they played the very same team 12 months ago. He had said: "We are trying to find a balance to the team," and "we are trying to change the way we play".
Caulkin was quick to point out the similarity in the two sets of quotes, which underline the lack of progress the club's manager has made over the last year. And when he shared his story on Twitter, the club's fans were prepared to engage.
What did these Newcastle fans say?
"Absolutely unbelievable. The national media actually think we should be grateful for the fraud."
"George his time is up! This can't go on!"
"An excellent (and thoroughly depressing) piece on the desperate state of affairs at #NUFC."
"This is not surprising, yet disheartening…"
"Honestly it's insane that he's still there. Absolute shadow of the club it was."
"He has a load of notes written down with useless statements pops them in a hat and pulls one out every week."
It's hard to imagine Bruce can say anything to the press without being criticised right now. That likely won't change until he actually starts winning matches.
However, with a fiendish run of fixtures coming up in their next three league games, it doesn't look like any easy results will come any time soon.
In other news: 'This club is embarrassing', 'What a mess' – Many NUFC fans fume at ace's 'shocking' quotes
Related posts