A number of Newcastle United fans have been left furious after hearing that their squad can't believe Steve Bruce has been allowed to stay on as manager up to this point. 
When the Magpies' new owners took control of the club earlier this month, the writing looked to be on the wall for Bruce.
Yet, he remained in charge of Newcastle as they took on Tottenham Hotspur (and lost) in the first game under the new regime.
Would you want Zinedine Zidane as the new Newcastle manager?
Yes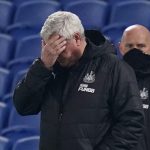 No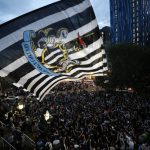 Now, according to a report in the Daily Mail, the players are hoping the new owners will sack Bruce before their next Premier League outing and are shocked he's even been allowed to stay this long.
The story claimed: "A significant number of the squad want the owners to intervene and change manager before Saturday's trip to Crystal Palace. Sources close to the dressing-room cannot believe the situation is being allowed to fester."
The information was shared by Twitter page NUFC 360 and it quickly caught the attention of many perturbed supporters.
Here's what these Newcastle fans said…
"It's remarkable that he's going to survive into Tuesday. Astonishing."
"I have 100% trust in 'The Process' – whatever that may be, but the handling of the Bruce situation is turning into a PR disaster. We've had 10 days of uncertainty when we should have had 10 days of unbridled positivity. #NUFC simply have to act, replacement lined up or not."
"He has got to go this week."
"In the past day since the game you've had an amazing atmosphere turned toxic, a fan being racist in the stands to Spurs supporters and then 18 other clubs wanting us not to be Saudi sponsored. NOW THIS!!!! What a Mess!"
"Yep, he needs removing ASAP now. Its not fair on all involved and becoming ridiculous. They obviously got caught out with the speed it all went through but needs sorting."
"The owners don't have a clue if they have he will be gone tomoz."
Bruce may well have been pleased to have made the commendable achievement of manning his 1,000th game in charge when the Magpies took on Spurs.
He wouldn't have had much else to be happy with, though. Spurs ran out comfortable winners, even if the 3-2 scoreline suggested a tighter match.
It seems the longer Bruce continues as manager, the more these fans get upset with their new owners.
In other news: Insider drops interesting NUFC transfer claim, says 99-goal ace is 'on their radar' for January