A lot of Newcastle United fans have taken to Twitter to share their thoughts on the latest claim to emerge following Wednesday's CAT hearing. 
The hearing between St James Holdings Limited and the Premier League is expected to indicate whether the league acted improperly with regards to its handling of the bid to take over Newcastle, which collapsed in July 2020.
On Friday, journalist Simon Zekaria tweeted: "I have learnt that SJHL's competition claim alleges that beIN Sports pressurised the PL to block the sale of @NUFC while negotiating a three-year broadcasting rights deal to 2025."
Are you confident the takeover will happen?
Yes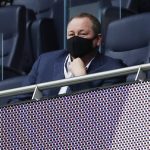 No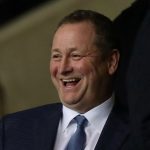 Mike Ashley took the Premier League to the CAT hearing in an attempt to obtain damages suffered by the Tyneside club due to his beliefs in the league blocking the proposed Saudi-based takeover.
Toon fans flooded to Zekaria's tweet to share their excitement at the latest claim to emerge in the Tyneside club's hopes of the proposed takeover getting over the line.
What did these Newcastle fans have to say?
"It's starting to unravel @premierleague. You're getting yourselves into big big trouble. #nufctakover approve it now! #nufc"
"PREM ARE IN THE IN THE MUD PREM ARE IN THE MUS"
"We were right the whole time"
"

This is massive, you don't throw that accusation around lightly, we are in for a very interesting few months

#NUFC"
"It's all starting to come out now"
Newcastle fans have been left in limbo for well over a year now, with the PIF consortium's reported interest in purchasing the Tyneside club initially being reported last summer.
The arbitration case between the club and the Premier League is set to begin on 3rd January 2022, and it seems these Toon fans are beginning to grow in confidence ahead of the case.
In other news: 'That's what they're looking for' – TalkSport pundit drops brutal takeover claim at NUFC
Related posts